EU Studies Head Coordinator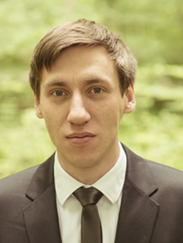 Dr. Stefan Jagdhuber,
Research Fellow
Chair for International Relations
LMU Munich
Stefan Jagdhuber is a Research Fellow at the Chair of International Relations at LMU Munich. He studied Political Science, Contemprorary History and Sociology at LMU Munich and spent two semesters on peace studies at the University of Bradford (UK) with an ERASMUS scholarship.

Already during his MA, he started to work as research assistant for the Chair of International Relations, Professor Dr. Berthold Rittberger. Under Prof. Rittberger,'s guidance Stefan Jagdhuber soon specialized on EU Studies and his MA thesis analyzed the European Parliament's empowerment in the negotiations leading to the establishment of the European External Action Service.
Stefan Jagdhuber's research focus is on theories of international relations and European integration that he uses to analyze the EU's performance on the international scene as well as the integration trajectory of policies belonging to the EU's Area of Freedom, Security and Justice. He is the academic coordinator of the European Studies Programs of the Munich International Summer University.
Stefan Jagdhuber finished his dissertation at LMU Munich and attended several academic workshops and conferences in the United Kingdom, the USA, Italy and Belgium.